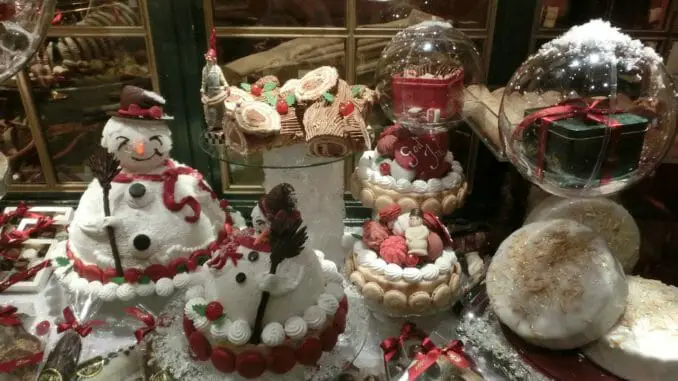 It's the most wonderful time of the year! Why not spend it in the official happiest country in the world? Copenhagen is filled with Christmas magic and has something to delight everyone young and old. We hope you'll try to visit as many of our favorite attractions as you can.
Of course no list highlighting the features of Copenhagen could leave off Tivoli. While Tivoli is fun any time of the year, Christmas is especially great. The park is beautifully decorated with millions of fairy lights and traditional decor. There are light shows, shopping, live music and fireworks as well as rides the whole family will love.
Saint Lucia Day Procession
This tradition comes from Sweden but the Danish have embraced it as their own. The procession features girls dressed in white carrying candles and is held 13 December. Tivoli Gardens has a beautiful procession and Nyhavn Canal has a procession of decorated kayaks you'd have to see to believe. The Wanderblogger has some breathtaking photos of the event.
Hans Christian Andersen Christmas Market
This market is located at Kultorvet Square and features a carousel for the kids. The stalls are themed after Han Christian Andersen's fairy tales and are decorated accordingly. You'll find traditional crafts and decor as well as local food and mulled wine.
This free event is part of the Copenhagen Christmas Festival and will take place 18 December starting at 16:00 Enjoy the music and lights on one of the darkest nights of the year.
This wonderful Copenhagen tradition is the perfect way to get into the holiday spirit. Go in the evening so you can enjoy the lights and get a mug of hot chocolate or mulled wine from a neighboring cafe. Admission is free. If you don't have your own skates, you can rent them for DKK 50 until an hour before closing.
This popular attraction will appeal to anyone with a flair for decor. There are six tables and each is set by a different celebrity or artist. You will love seeing the creative spin the settings have in what is normally such a traditional element.
No matter how you decide to spend Christmas in Copenhagen, you're sure to have a wonderful time. The city is permeated with the Christmas spirit and you're sure to be caught up in it. We hope you enjoy your time here as much as we do! Merry Christmas!