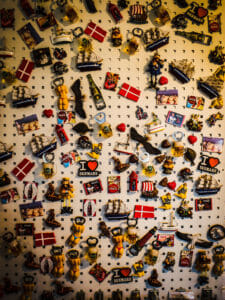 The Danish capital has countless places where you can pick up a souvenir to take home – for yourself, family, or friends – but not everyone can make it to Denmark to enjoy the shopping. Luckily, there are plenty of online options to help you experience some of the best Danish crafts and stereotypical knick-knacks without the time and money spent on a flight. Pretend you've been and have all of the fun with none of the hassle!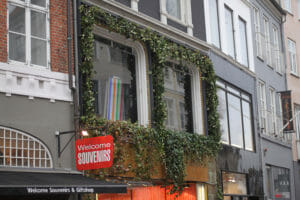 General Souvenirs
If you don't know what Copenhagen's known for, a good place to start is with your typical souvenir shops. When you think of somewhere that you'd spend a bit of money on holiday, you'd probably think of a gift shop full of figurines and t-shirts. Well, Copenhagen Souvenir has that and more! With a quick change into English, their website becomes an easily-navigable source of everything from beer mugs to thimbles. The adult t-shirts are rather stylish, and the children's ones are just so cute!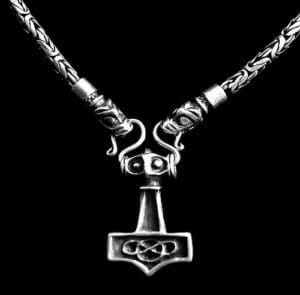 Another staple of gift shops is the museum shop, which in the case of Copenhagen, is also conveniently available online. Various museums from around the city have their goods for sale on the same website, which delivers worldwide. While there's no quick option to change the language, clicking on anything you're interested in will soon give you the description in English – and there are some lovely pieces. Most come with quite a price tag, but you can also get an amusing t-shirt that says "Real Viking" in runes!
Specialty Souvenirs
To recreate the experience of popping in and out of shops and boutiques, you'll need to know a few of the best places so you can visit their websites. Unless you have a specific interest, such as the local football team or beer (Mikkeller and Carlsberg are two big local names), it can be hard to know where to start, so here are some quintessential souvenirs that show off the best of Copenhagen.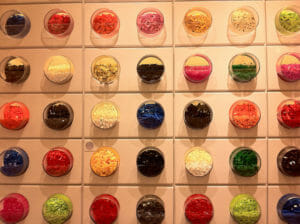 Lego is a clear answer to souvenir conundrums, as it's popular with a wide range of people – and it's available just about everywhere (but for laid-back, at-home shopping, their website is always a click away). You may not get to see the flagship Copenhagen store in person, but when a simple Google search can show you the Lego dragon, who needs to?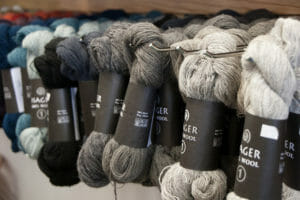 You've seen them hundreds of times, perhaps without realising it, but the geometric patterns of Scandinavian knitwear are prolific for a reason. A woolen jumper is perfect hygge-wear, and you can get your very own from Isager – or even some loose wool to make your own. Then, grab a hot chocolate, and set up a log fire for the ultimate hygge/comfort experience, all without stepping foot out of your door.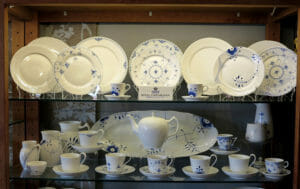 Another distinctive pattern or two has come from Royal Copenhagen, who are renowned for their china. Some may argue that it's best to view their work in person, but the website comes with many advantages: for one, there's no need to worry about breaking the delicate pieces on the way home if they're delivered straight to your house!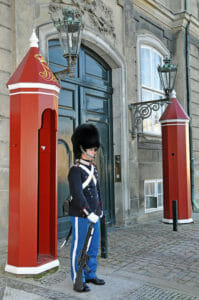 For something arty to hang on your wall that also won't break the bank, you can get some amazing posters by local artists. One of the most famous poster artists is Ib Antoni, who created many iconic and charming works during his lifetime, from the Royal Danish Guard to his Tivoli Gardens poster for their 125th anniversary. His artwork, also in the form of tea towels, coasters, and cards, can be bought here. The website is fully in English, and ships worldwide, making purchases extremely easy.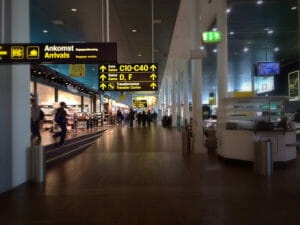 More Advantages of Online Souvenir Shopping
Online shopping can also help you to streamline your holiday experience – or get more out of a business visit. The website for Copenhagen Airport's gift shop allows you to browse and buy ahead of time – all you have to do is pick up your exciting haul of goodies when you get there. It's perfect if you think you'll be short for time, or if you're indecisive!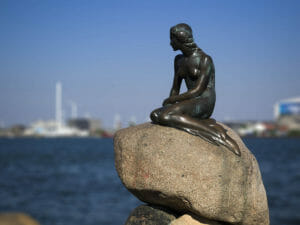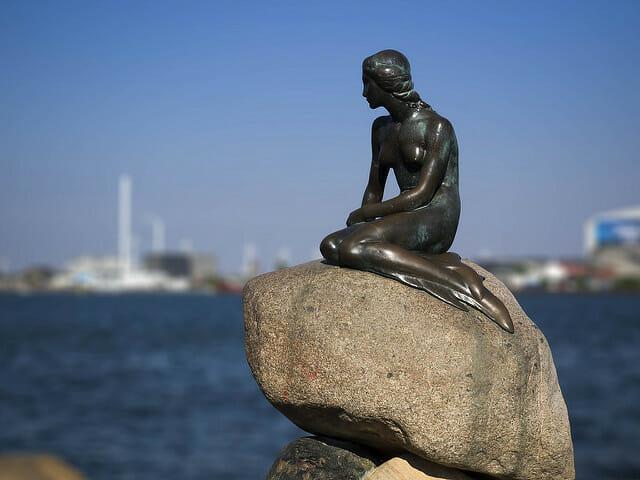 So you don't need to go to Copenhagen to get a taste for the city; and if your suitcase gets too full, now you know where to shop online so you don't miss out. You can shop to your heart's content!