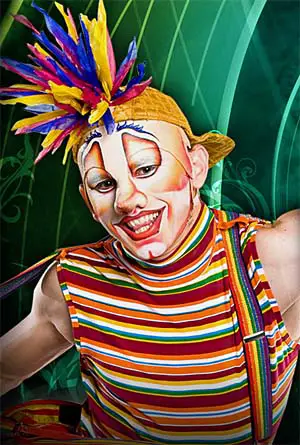 Denmark will be much privileged once again as it hosts the famous Cirque du Soleil Saltimbanco show on October 21 until November 1. This unique and must-see show will take place at the Forum Copenhagen and will showcase a mix of theatre, dance, opera and classical music. It is also here where you will get to see very creative costumes and makeup.
Cirque du Soleil is a company based in Montreal, Canada that focuses on providing captivating and highly artistic shows. Its presentations are aimed at steering the emotions, imagination and senses of people.
Founded in 1984 by Guy Laliberte, the pioneering group was only composed of 20 performers. According to the founder, they were only a group of young entertainers who loved to perform acts on the streets before they decided to form a serious group. In its entire five years of existence, this young company has already performed before more than million people and in more than 200 cities worldwide.
It was in 2001 when Cirque du Soleil first performed in Denmark through its Quidam show. More than 75,000 Danes witnessed that unique show. This year, the Saltimbanco show will feature the many aspects of urban life in what is called as a dreamlike world. Saltimbanco is a combination of three Italian words "saltare in banco" which actually refers to a jump on a bench.
Cirque du Soleil this 2009 celebrates its 25th year with the theme "The Dream Continues." In line with this, the group will be presenting 19 shows all over the world. In addition, the company will release a double CD that contains 25 tracks featuring the best shows.
Performing is not all that this artistic group does, though. It also has a social commitment notably towards young people at risk in some 80 communities around the globe. Cirque du Soleil is actively supporting the international campaign to fight poverty through its One Drop Foundation.