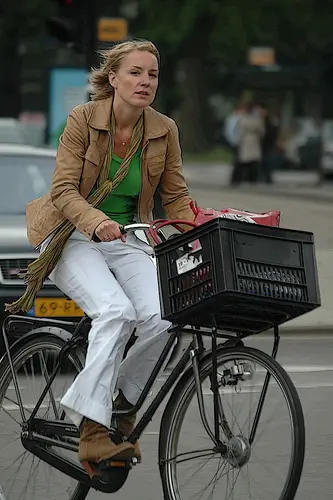 The capital of Denmark already has so many things to be proud of. It is home to the headquarters of many companies in the information technology sector, it has several prestigious universities, international scientific research centers, Michelin star restaurants and some of Europe's oldest amusement parks.
Now, the latest goal of Copenhagen is to become the best city in the world for cyclists. Currently, one third of the city's population is using the bicycle to go to school, to work and to universities. It also has 350 kilometers of dedicated cycle routes around the city and even in the outskirts. In addition, the cyclists in this wonderful Scandinavian city are given priority over cars and pedestrians at major junctions and traffic lights.
As the city prepares to host the first ever United Nations' Summit on Climate Change this December, officials of the Denmark capital are bent on pushing the bicycle lifestyle and encouraging half of all commuters to use bikes by 2015. To achieve this objective, the city has taken the first step by fixing up two of its main bridges. One is exclusively for cyclists while the other bridge will have double cycle lanes on both sides.
Andreas Rohl, the person managing the city's cycling program pointed out that other than promoting an environment friendly way to travel around the city, using the bicycle is also a very safe alternative. Studies have shown that when more people travel by bike, the safety of each individual cyclist is even more enhanced. Rohl added that the risk of an accident when traveling by bicycle has been cut by 65 percent since the middle of 1990s.
Another major advantage of cycling is its positive health effect. So not only does it cut carbon emissions and promote road safety but using the bike also promotes a healthy lifestyle. Hopefully, this campaign will be heard during the UN climate summit and the first international cycling conference in Copenhagen next year.
Thanks to Flickr user Amsterdamize for making the photo available under a Creative Commons license.