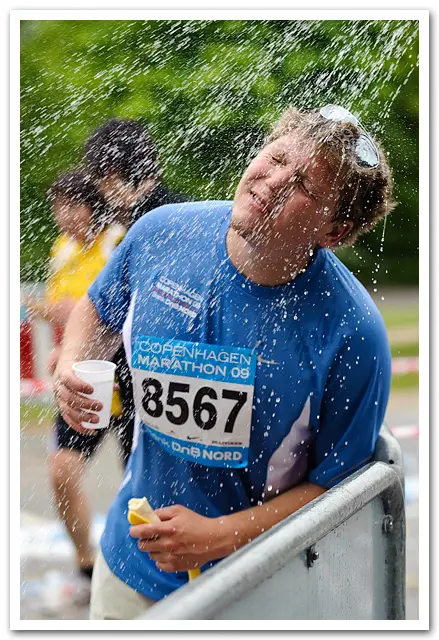 Denmark's Crown Prince Frederik fired the starting signal for the 10,000 runners at the Copenhagen Marathon today.
The Copenhagen Marathon began at the Black Diamond (The Royal Danish Library) at Copenhagen's waterfront. The course winds its way through the beautiful streets of Copenhagen and past numerous historic city sights and landmarks.
The winning runner was Toyokazu Yoshimura from Japan, who completed the Copenhagen Marathon in 2:18:02. Second was Italian Luigi La Bella, while Jonah Kemboi from Kenya finished as number three.
Running 42 kilometers is only for the very fit, but thousands of viewers also participated in the vibrant atmosphere of the day by cheering along the route or at the finishing line by The Black Diamond.
Picture with kind permission of Roger Madsen.