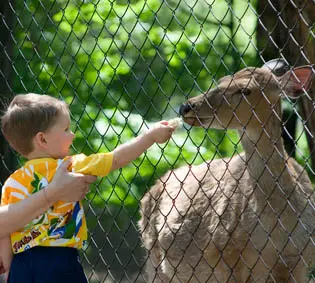 It's the autumn break and one of the best ways to enjoy the season with your kids is a visit to the zoo. When in the Denmark capital, head to the Copenhagen Zoo and find out what's in store for you and the whole family during this season.
The Copenhagen Zoo is open every day during this half-term and this year's theme is focused on the preservation of nature. Rightly so as the city will host the first United Nations Climate Change Summit very soon.
In line with its theme, the zoo is also undertaking programs for the conservation of animals. The programs are similar to those being implemented in the different parts of the world to help maintain the rhinoceros, the golden-headed lion tamarins and tapirs. These animals still exist at the Copenhagen Zoo.
Every day, there are specific activities lined up. These include training of the sea lions, feeding of the carnivores, lion tamarin, baboons, chimpanzees, Pampas animals and tapirs, information packed lecture on the lives of rhinos and animation of the musk-oxes.
There are lots of photo taking opportunities while at the zoo so go ahead and take the best shots of your kids with the animals. It's something they will treasure until they grow up to be adults. And if you think you've taken some best photos, you can even join the yearly photo contest that will run until October 31. Who knows your picture may just be lucky to be chosen as the winner and you can win great prizes.
The Copenhagen Zoo, built in 1859 and one of Europe's oldest, can be reached by bus or by bike from the central station. It has a petting zoo which kids will surely enjoy and an Elephant House designed by famous British architect Sir Norman Foster. There's also a Savanna that features a Hippopotamus House where visitors can see the hippos underwater.