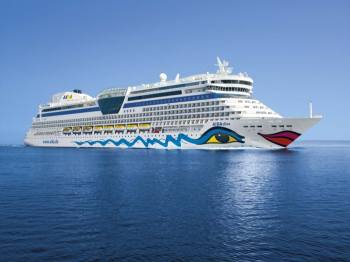 Summer is a fantastic time to go on a vacation. And what better way to go on a holiday than through a cruise ship tour. Cruising is a more relaxing option what with the soothing sight of the calm waters of the oceans plus you get to visit a number of places.
A Denmark vacation would not be complete without a cruise ship tour. You can start from the capital of Copenhagen where most cruise ships dock for a stopover or for a start or end of a cruise tour. In fact, the increasing number of passengers who begin and end their cruises in Copenhagen have contributed greatly to boosting the country's economy.
The Copenhagen-Malmo Port, the capital's harbor authority, says approximately half of the 620,000 cruise ship passengers visiting the city this year are referred to as turnaround passengers. In other words, it's either they start, end or start and end their cruise tours in Copenhagen.
Turnaround passengers are known to benefit local businesses better than the so-called single day tourists. These people taking their Denmark vacation normally spend more time in the capital and spend their money three times as much as the others which translates to better revenues for the city's hotels, shops and restaurants.
As it is, 2009 is projected to be a record year for cruise passengers in Copenhagen. For this year, cruise ships are expected to call on Copenhagen 334 times or 10 percent more than the 2008 figures. But, industry analysts see 2010 to be more progressive. In other words, more cruise ships are projected to call on the city next year amid the announcement of Holland America to stop its Copenhagen route in 2010.
Denmark land is known for being a major player in the international shipping industry. Among the cruise ships that call on Copenhagen include Aida, Azamara, Carnival, Celebrity, Clipper, Costa, Crystal, Delphin Seereisen, Fred Olsen, MSC, Norwegian, Oceania, Orient, Regent Seven Seas, Royal Carribean International and Silver Sea among others.