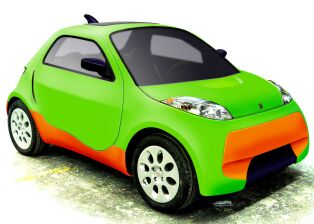 Denmark is gearing up to go green all the way not only in the present but in the future as well. The reason? Yes, it may be an impact of the international green movement being spread in many parts of the world. But a major reason for this eco-friendly effort in Denmark is due to the country's hosting of the United Nations Climate Conference scheduled in December.
For this major and most talked about UN climate event, the green attitude is now being encouraged among both ordinary Danes and those holding high level government positions. In fact, Danish ministers have been called to use more environment friendly cars to serve as role models to the ordinary citizens.
It was the Finance Ministry that initiated the call and even offered a list of green cars for other officials to use. The call came after some finance officials observed the continued use of vehicles that release a high level of carbon emissions. Of course, the government officials who use the greenest cars are those involved in promoting the green efforts such as the heads of the environment and climate and energy ministries.
The BMW 520 car of Climate and Energy Minister Connie Hedegaard has a carbon emission of only 149 grams per kilometer. Unfortunately, the Mercedes Benz of Finance Minister Claus Hjort Frederiksen, the Volkswagen of Science Minister Helge Sander and the Phaeton V8s of Integration Minister Birthe Hornbech are some of the offenders. Climate Minister Hedegaard is grateful over the call to use green cars but added that although the call has been made to officials, everybody should follow suit.
Now as to what green cars should you choose if you're contemplating on joining the trend, these include the Volvo S80, Lexus GS 450, BMW 730, Mercedes S320 CDI and the Audi A8.