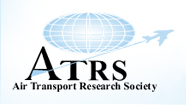 Safe travel. Beautiful attractions. Comfortable accommodations. Wonderful people. These are what a Denmark holiday is all about. Starting from the airport alone, you're already ensured of an efficient service and safe travel whether you're traveling by yourself or with company.
Just so you know, the Copenhagen Airport has recently been awarded as the most efficient airport in the entire Europe. For two straight years, this Denmark airport bested the 39 others in the European continent in the Air Transport Research Society (ATRS) survey covering 134 countries around the world. So far, the airport in Copenhagen has received a total of five awards from the international organization. Another survey titled "Airlines on Airports" conducted by Research for Travel in 2008, Copenhagen Airport topped its other competitors in Europe on several areas vital in deciding the addition of new routes.
Apart from Copenhagen, the top performers in Europe are Oslo and Amsterdam. In the North American region, the Atlanta Airport topped the list followed by Raleigh-Durham and Minneapolis. In Asia-Pacific, Hong Kong is first and Brisbane bested Sydney and Auckland in the Oceania region.
ATRS is an academic organization consisting of professors from prestigious universities worldwide who specialize in aviation. Each year, the group determines the most efficient airports according to their productivity, tariffs, competitiveness and financial results. A Copenhagen Airport official pointed out the importance of being efficient in their service even in times of a global crisis.
The multi-awarded Denmark airport continues to work on its efficiency in all aspects of the its operation. Currently, officials have discussed more opportunities to open new routes going forward. They believe that adding more routes will be an effective way of improving the capital region and draw more investments as well as tourists. The airport officials are considering improving cooperation with regional organizations notably on the marketing aspect and the creation of a route development fund.