Life in Denmark is just incomparable to other progressive countries. There is something unique about this country that makes it quite attractive to professionals from other parts of the world especially those with high educational attainment. Latest reports have it that an increasing number of well schooled foreigners, if they had their way, want to begin their professional career in Denmark land.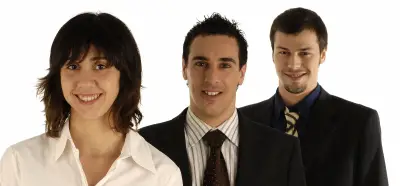 These people magnetized to Denmark country can't be blamed. This Nordic country has made remarkable achievements in different fields including the corporate world, science and technology and education. The success of Denmark has continued unabated and it is no surprise why many foreigners wish to be a part of it.
The Ministry of Science, Technology and Innovation, in its yearly report, reveals that the number of people outside Denmark who have expressed interest in working in the country have doubled in the last two years. Educated foreigners with a bachelor or master's degree have been applying to work in Denmark through the so-called green card arrangement.
A branch of the Ministry of Science, CIRIUS, assessed close to 2,100 applications of foreign educations in 2008. This figure alone is more than double the number achieved in 2006. This increase in applications is attributed to the government's move to attract highly educated people. It also proves one thing – Denmark's popularity among the schooled foreigners.
The CIRIUS branch of the Ministry of Science provides information on education and training in Denmark. It handles the assessment of applications of foreigners in different areas such as education, employment, admission to an unemployment fund and pay graded as a graduate in the Danish public sector.
Education and employment aside, Denmark is an attraction in its entirety. Whether it's travel and leisure, work or business, study or research, the country is capable of drawing people whatever time of the year.