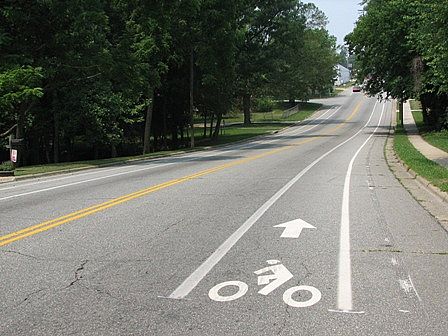 Denmark welcomes more environment friendly projects as it prepares to host the first ever international Climate Change Summit this December in the capital of Copenhagen. The latest notable action concerns the use of unique lights for bike lanes in the rural area of eastern Funen.
The installation of light emitting diodes or LEDs along a bike lane is a first or a record setter for Denmark. The area where the LEDs will be placed is the 1.7 kilometer bike lane between the towns of Ullerslev to Flodstrup. Supporting this pilot project is world renowned light manufacturer Philips Lighting. Philips is working together with Nyborg Supply & Services to install the mini-iridium LED lights which is expected to be completed in only a few months.
LEDs are considered eco friendly lights because they consume less energy and even last longer than the regular sources of light. They consumer a maximum of 31 watts of energy but can give the same amount of light as that of a 90-watt fixture. LED lights have also longer lifespan at 50,000 hours while regular light fixtures can only last for 16,000 hours. But compared to the traditional lights, they are more costly and need the right current and heat management.
The sales director of Philips Lighting Erick Toft Jonasen said the old mercury lamps used in about one-third of Denmark's and Europe's roads and motorways have become inefficient. These mercury lamps estimated at 35 million and date back to the 1960s consume twice the amount of power than the light sources used today. Jonasen said changing them to the modern fixtures can help Denmark save 13 billion kroner each year. In addition, he said that if the entire Europe only has bike lanes that make use of these LED lights, some 3.5 million tons of carbon dioxide will be greatly eliminated making the continent a healthy place for people to visit and live in.