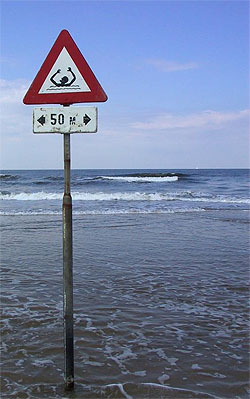 Denmark is known as a major shipping country because it is strategically located near the ocean. It is within the normal itinerary of many cruise ships and in fact, a new and large port terminal is currently in the works in the capital Copenhagen. With nine ports in existence today, Denmark tourism continues to flourish.
Unfortunately, while being a shipping attraction has made the country popular around the world, the latest news in Denmark found a growing number of drowning incidents. Alcohol is being blamed for these accidents as pointed out by a new report released by the Tryg Foundation.
The report on the issue of alcohol and drowning is the very first of its kind and was prepared by the National Institute for Public Health. It showed that drinking alcohol along with gender and age were major factors in one out of three drowning accidents in Denmark.
Furthermore, it found that majority or 84 percent of those who drowned were men and most were more than 45 years of age. Out of the 10 victims, nine were found to be men.
As to the locations where these drowning incidents took place, 28 percent were in the harbors, 21 percent occurred in open water and 16 percent were in swimming or coastal areas. On a positive note, the number of accidents due to drowning was found to be lower in recent years compared to in the past three decades. It is estimated that about 60 drowning incidents occur each year which is more than half of the figure in the 1970s at 150.
The Danish Council for Safe Swimming has long issued guidelines for people to follow. Among them are to swim only along the coast line, never go deeper than where the water reaches your waistline, never swim in rough sea and never swim within one hour after taking a meal.