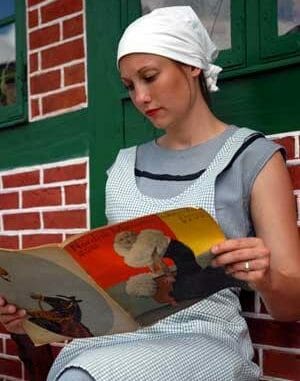 When one hears the word museum, often what comes to mind is an enclosed place where artifacts, old art works and other valuable collections are exhibited. But when you're visiting Denmark and most especially its capital Copenhagen, visitors have a choice between the traditional museum buildings and an open air type.
If you've explored the capital city's historical museums, you also need to visit its open air museum situated in Kongevejen 100, 2800 Kongens, Lyngby. This is one of the world's largest and oldest museums of this type which allows people not only to learn about life in Copenhagen in the olden days but also to experience Denmark's nature at its best. Entrance is free here so you can take an entire day exploring the surroundings.
Established in 1897, the Open Air Museum covering more than 86 acres of land features fully furnished buildings still in their original structure, a factory site, country manor, cottage, water mill and beautiful gardens. The mills situated here date back between 1650 and 1950. In addition, there's also the countryside part showcasing some animals in more than 50 farms as well as breathtaking landscapes and streams.
One of the highlights in this vast complex is the Brede Works which won the 1999 Europa Nostra prize for its unique restoration works. This is where visitors can find the industrial plant where houses of former factory workers still stand. Other structures here are the eating house now turned into a restaurant, orphanage and nursery garden. The neoclassical mansion of the former factory owner built in 1795 can also be visited on special days.
The Open Air Museum is open during Spring and Summer from Tuesdays to Sundays starting from 10 am to 5 pm until October 18. For the Christmas season, it is open only on December 5 and 6 as well as 12 and 13.