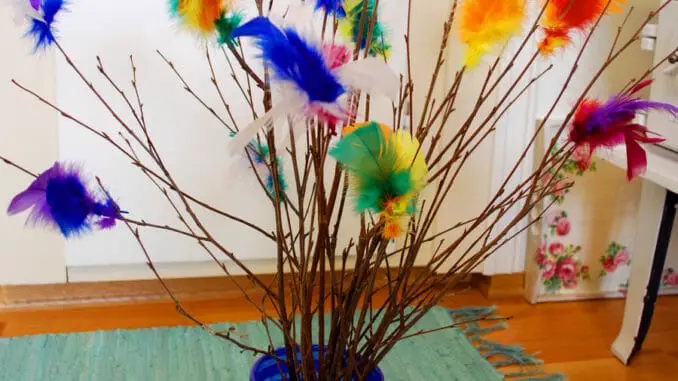 Happy Fastelavn!
Fastelavn is the Carnevale of Denmark, Norway, and the Faroe Islands. It is celebrated on a Sunday or Monday before Ash Wednesday, and is a day dedicated to light-hearted fun, sweet treats, and merriment. It's a day where both children and adults are encouraged to come dressed in their silliest costumes, sing sings for candy, and just generally have a good time.
On the morning of Fastelavn, parents flogged awake by their children with twigs. This is done all in fun, and the twigs are decoarated with crepe paper, feathers, candy and baby figurines all done in festive colors. As a reward for the whipping, the parents must get up and give their children sweet Fastelavenboller, or traditional cream- or -jelly-filled buns, to eat.
Another fun tradition that both the young and old can partake in is slå katten af tønden, or "hit the cat out of the barrel". A bit unsettling as the name of the game may sound, it actually doesn't involve a real cat, but it certainly involves a barrel full of candy strung up from a branch, a whacking stick, and a picture of a black cat glued to its side. A line of people take turns attempting to whack the barrel while in a blindfold. The person who knocks the bottom of the barrel and makes all the candy spill out is dubbed katterdronning, or "The Queen of Cats". The person to knock out the last piece of the barrel is dubbed kattekonge, or "the King of Cats".
Image by Bfire92