The UN Climate Change Conference in Copenhagen went in to a final sprint on Friday, December 18th. The leaders of the world are prepared for another night of negotiations to finalize the outcome of the conference.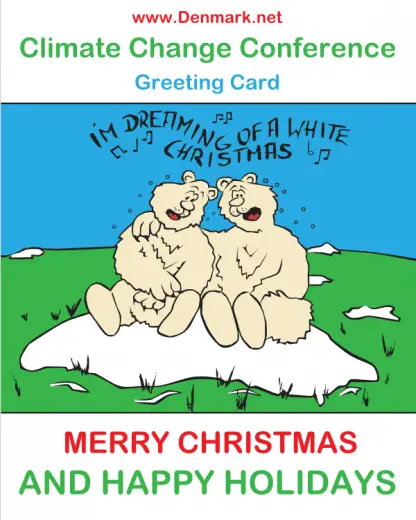 The last couple of days led to no concrete agreement. According to Reuters, the UN has asked world leaders to plan to stay overnight to allow extra time for negotiations.
European Union Environment Commissioner Stavros Dima told Reuters "I cannot imagine 120 leaders going back to their countries with empty hands. Everyone expressed commitment to fight climate change."
In light of these events, Denmark.net wishes good luck to planet earth and an early Happy Holidays to everyone.