If the famous Tivoli Gardens in the Danish capital of Copenhagen has its own version of winter wonderland, there's another part of Denmark which you should visit every December if you wish to have a real Christmas experience. The place to remember is Horsens Christmas Town.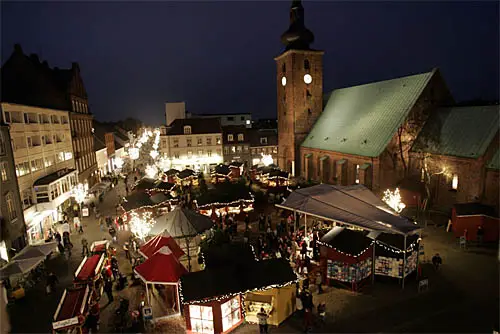 Horsens Juleby or the famous Christmas Town is situated at Torvet fronting Vor Frelsers Kirke (Our Saviour's Church) right in the center of Horsens. What you'll see here are small and colorful wooden houses decorated with a variety of Christmas decorations, lights plus sweet treats and presents.
There are lots of things to buy here such as wooden toys, felt hats, burnt almonds, art works and Christmas decors. A special program is also organized to entertain visitors and this includes music and fun for the entire family. The best part is that it's free to visit this place where individuals and families can have a memorable Christmas vacation.
The Horsens Christmas Town can be visited from December 4 to 20 each year. If the name sounds not very familiar to you, Horsens is a town in the southern part of Aarhus and east of Jutland. History has it that its name was taken from two Danish words hors which refers to horse and naes which means headland. It is here in Horsens where the first Danish iron foundry outside of Copenhagen and factories that manufacture tobacco and textile were established.
Horsens holds various cultural and entertainment events every year such as the European Medieval Festival, the Music Festival, the Children's Theater Festival and the Crime Festival among others. These events even feature internationally renowned artists from other countries. Some of those that have performed in concerts here or are still planning to perform in this small town include Elton John, The Beach Boys, Tom Jones, Bryan Adams, David Bowie, Paul McCartney, The Rolling Stones, U2 and Madonna.