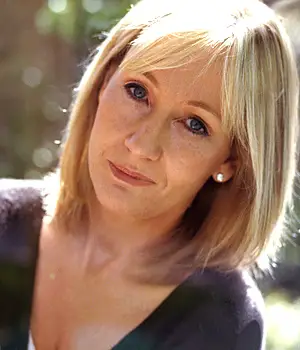 Most of you know the worldwide phenomenon created by the Harry Potter book and movie series. All thanks to British author J.K. Rowling who has greatly contributed to increasing the fondness of kids and adults alike on reading books. And because of her bestselling books, Rowling has received many recognition from around the world.
The latest to honor this famous Harry Potter author is Denmark. Rowling became the latest recipient of the H.C. Andersen Literature Prize for her highly successful book series featuring the boy wizard Harry from the Hogwarts School of Wizardry. Due to this remarkable achievement, the 44-year-old female author is now being compared to the famous Danish writer Hans Christian Andersen.
The awarding of this literary award won't be until next year but as early as now, J.K. Rowling has confirmed her presence in the event to personally accept the literature prize. The ceremony will take place on October 19, 2010 in Odense where the famous Danish fairytale author Hans Christian Andersen was born. The award is given only to an individual who can be compared with Andersen in many ways. The awardee is chosen by an advisory board and this year, it is composed of Odense's important figures including the Mayor Jan Boye, editor Benny Nybo, Professor Johannes Norregaard Frandsen, among others.
J.K. Rowling, who is Joanne Murray in real life, has swept the world with her seven Harry Potter books. These bestselling books have sold more than 400 million copies and have been successful in encouraging young people to enjoy reading. Her book has also been made as basis for the series of Harry Potter movies. Today, Harry Potter is considered a global brand that is worth around $15 billion.
In Odense, Denmark, a Harry Potter Festival takes place each year with the City Hall turned into a Hogwarts School. The event is organized with the cooperation of the public library basically to get children to read books and love it.