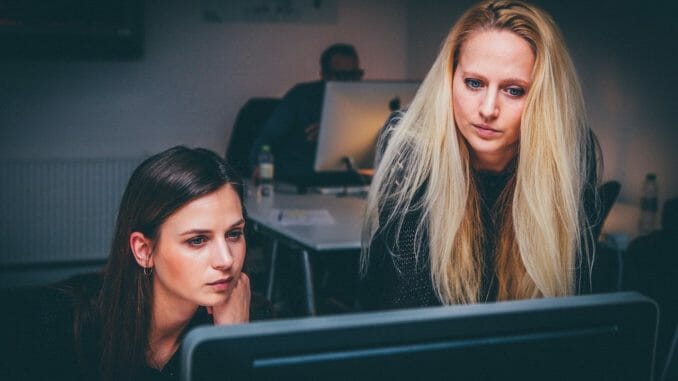 Many foreigners want to come to Denmark because of the many advantages it offers.  You can have a well-balanced family and work life.  They also have an excellent business climate and an efficient business state.  Denmark is one of the best places to find a job in Europe.
Here are some tips on how foreigners can find jobs in Denmark:
Learn Danish.
Some people may wonder if speaking English is enough to get their foot through the door, but it is not.  Some companies do use English as their corporate language but it is still an advantage to know how to communicate in Danish. It can help you survive in their work environment as well as build relationships with people.  So, a good thing to do would be to enroll in their language courses to improve your proficiency in Danish.
Know Danish culture.
Our perception of what is right and good is molded by culture.  Knowing Danish culture will help you understand why Danes behave in a certain way and how you should interact with them.  Doing so helps us make things work better and build relationships with the Danes that you encounter.
Get a Danish diploma.
Every workplace has its own work culture and in a Danish one, being able to work  together is very important.  So, when a foreigner comes in, there is a concern on whether he or she will be able to fit in or not.  If you were able to study in Denmark, you will definitely get a seal of approval since they will understand that you know how things are done in their work environment.  Higher education is free in some cases and the government gives you a stipend to live on.  Not to mention that when you study in their universities, you will be able to build a network that will help you find a job more easily.
Know where to look for a job.
When you go job hunting, it is good to know where to find jobs so as not to waste time.  You can visit the nearest job centres to inquire about job openings.  Some service centres can be found in Copenhagen, Odense, and Aarhus.  You can even check out the Work in Denmark website or the classified ads in newspapers in the comfort of your own home.  What is more, you can also contact recruitment agencies.  Another excellent way to meet your potential employer face-to-face is to go to career events and job fairs.  These are great places to look for work.
Apply for a Residence and Work Permit.
Before you arrive in Denmark, you must apply for a citizenship and work permit.  You can do so in your home country or in a Danish representation office like the Danish Embassy or a Danish Consulate.  The rules on how to obtain these depend on your citizenship.  The Danish regulations distinguish between three types of citizenships:  Citizens from Nordic countries, citizens from EU/ EEA countries and Switzerland, and citizens from countries outside EU/ EEA.
Apply for Authorisation.
Some professions such as that of a doctor's or lawyer's are regulated by law in Denmark.  You should find out whether your profession is regulated by law and and if such is the case, you should apply for authorisation.  It may take time to receive a reply to your application so it is best to do it early.  This is issued by the authority responsible for a particular profession.  The requirements would depend on your citizenship.  You can check out the website of the Ministry of Higher Education and Science for more information.
Join online expat groups.
It would be good for you to join as many expat groups as you can and be active.  You can meet people who have similar expertise and ask them how they were able to find a job or have a successful career in Denmark.  Join forums where you can meet people who are in your line of expertise so that you can get the answers and advice that you need to make it in Denmark.
Check out the job market.
Get a feel of the job market by checking out the patterns that companies are looking for in your field.  Try to see if there is anything that you need to add to your skill set to increase your employability.  Employers like to see initiative so do your best to develop your skill set.
Register your CV at their CV bank.
A typlical method of applying for a job in Denmark is via a cover letter and a CV.  Make your CV detailed and make sure that you update it from time to time.  Your CV is your way of advertising yourself to the companies.  If this letter of presentation impresses them, they will surely want to hire you.  Attending their CV and cover letter seminar can help you get an idea on how to write it in the way they do.
Improve your LinkedIn profile.
LinkedIn is a business-oriented social networking service.  If you already have a profile, you can improve it by putting up a professional picture that shows your real face.  It will help you make a good impression.  You should also improve your professional profile.  If you don't know how to go about it, you can invest five US dollars and hire someone who can look it over for you on Fiverr.  It is definitely worth the investment.
Show what you can do for their company.
It would be good for you to show how you can solve their problems for them.  Every company hires employees who can meet certain needs.  That is why they usually post the qualifications on the ads.  You should show them that you are cut out for the job by explaining it in your application letter and CV.  Explain to them how you and your skills can solve this problem and that problem in your industry.
Finding a job may be quite challenging but so long as you have the right skill set, the company is sure to hire you.  The important thing is that you are able to research as much as you can.  That way, you are ready to deal with the next scenario and take the next step.