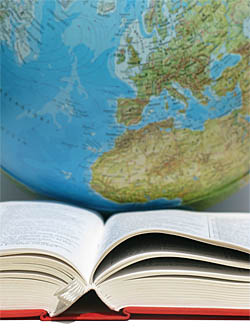 Learning different languages can be fun and enriching. If you're a frequent traveler or you're assigned to work in another country, the more you should learn how to speak the language of the place you're going to visit. This will enable you to easily communicate with the locals there. So when in Denmark, learn to speak the Danish language.
It's easy to learn the basic Danish greetings and words. They're not really hard to speak. They're easy to remember as well. I will share with you some of them with the hope that you will be encouraged to learn to speak Danish. There's no harm in trying so give it your best shot.
| | |
| --- | --- |
| Good day | Goddag |
| Good morning | God morgen |
| Good afternoon | God eftermiddag |
| Good evening | Godaften |
| Good night | Godnat |
| Goodbye | Farvel or hej hej (pronounced as hi hi) |
| Thank you | Tak |
| You're welcome | Selv tak |
| Yes | Ja (pronounced as ya or yo) |
| No | Nej (pronounced as nigh) |
| How are you? | Hvordan har de det? |
| Good, thank you | Godt, tak. |
| Do you speak English? | Taler du engelsk? |
| Wait | Vent |
| Hello | Hej (pronounced as hi) |
| I'm lost  | Jeg er faret vild (ya far vid) |
| Sorry/Excuse me | Undskyld (on-skood) |
| See you later | Vi ses senere (vi sis sinar) |
The Danish words and the way they're spoken have a bit of similarity with the German language. A good friend of mine from Germany taught me a few basic words when she visited me more than a decade ago. You too can learn if you get a small language book for travelers or browse through the internet for more Danish language resources. Study them on your own and keep practicing and you'll eventually be successful in your goal. Good luck!