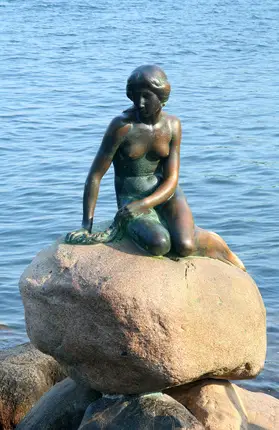 If you think it's only people who travel to other countries, you are totally right. Lucky for Denmark's famous Little Mermaid statue, it's making the rounds of various nations.
The world renowned sculpture that made Denmark's capital of Copenhagen well known is heading to Shanghai in China next year. The Little Mermaid statue will grace the World Expo scheduled to take place in April 2010 and will be brought to Shanghai by the Denmark Pavilion's designer.
While the statue is abroad, its specific location at the Copenhagen harbor will welcome an installation from a Chinese artist. This move is seen as a positive development towards establishing a closer and more productive Denmark-Shanghai relationship.
Meanwhile, a replica of the Little Mermaid in a community in Western Michigan that has been the subject of a claim is now free to stay there. The estate of Edvard Eriksen who was behind the original Little Mermaid sculpture apparently lodged a trans-Atlantic copyright claim earlier but has decided to drop it. The replica statue in the U.S. town of Greenville is only about 30 inches in height while the original at Langelinie in Copenhagen stands at five feet tall.
It was Carl Jacobsen who commissioned this very popular statue way back in 1909. Jacobsen is the son of the man who founde Carlsberg. Edvard Eriksen unveiled it to the public four years after in August 1913.
And here's a trivia. Did you know that two women were made as model to create this Little Mermaid statue? The head was modeled after prima ballerina Ellen Price. But the body was modeled after the sculptor's wife Eline Eriksen. The reason was that Price did not agree to model in the nude.
The original sculpture is being kept by the descendants of Eriksen so what you see in Copenhagen is already a copy. But it's a legitimate copy, of course.