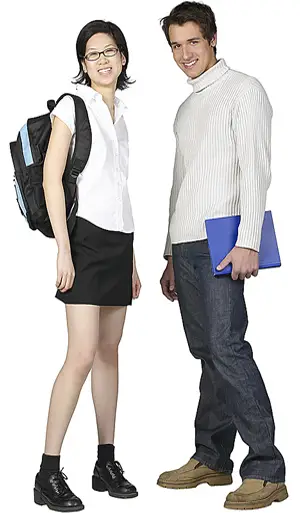 Denmark has not only attracted migrants and workers from other parts of the globe. It has also lured more international students today than in the past. Thanks to the prestigious universities in Denmark and high quality of education offered in the country, many young people in search of greater knowledge have decided to study here.
Denmark facts reveal that since 2001, the number of international students who go to the country either on a study visit or to study for several years for a degree has doubled. Back in 2001, there were some 3,432 foreign students in full time study but as of 2007-2008, the number has reached 8,063.
Denmark info also pointed out that of the total number of international students, three out of four expressed satisfaction over their stay in the country. This positive experience has even led them to claim that they would highly recommend Denmark land to other people who want to study abroad.
These valuable Denmark facts were taken from an analysis done by i-Graduate, an international analysis institute. The analysis was conducted for the Ministry of Science, Technology and Innovation. Minister Helge Sander is happy about the results saying being able to attract students, researchers, teachers and even employees from other countries to Danish universities and organizations has contributed greatly to the development of Denmark land.
Right now, Denmark continues to lure in workers from other parts of the world. In fact in just a span of two years, the number of foreigners who were able to have their international education approved in the country for possible employment has grown twice as before. From 2003 to 2006, the number of foreigners specializing in the sciences and working in the public research institutions also rose by a third.
On the academic side, more international science staff are being appointed in several universities in Denmark land while the number of researchers has also doubled in the recent years.