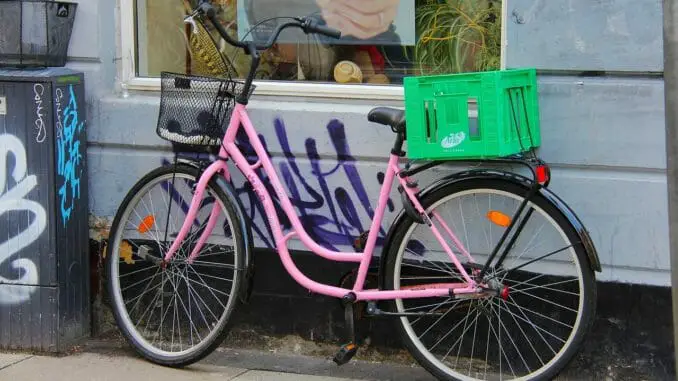 When temperatures reach double figures, it is when spring brings warmth to Denmark. It is a good time to visit Denmark.  You can see the leaves turn green and the flowers bloom. Not only is it a great time to go out and explore Denmark, but it is also a good opportunity to take advantage of the off-season pricing. During this time, many people enjoy a wide variety of spring activities.
Pound the pavement
Many places in Denmark are pedestrian-friendly so visitors can take a stroll as they explore the beautiful places. They can even take an audio walk so they can select a route through town and then listen to a guided tour. Those who would like to go shopping can take the time to explore Jægersborggade, one of the longest streets in Europe. However, those who prefer the peace and quiet can head to Assistens Cemetery where they can see where historic figures such as Hans Christian Anderson were buried.
Rent a bike
To cover more ground as you continue exploring Denmark, you can rent a bike. Their pristine beauty, little villages, and varied terrain are perfect for biking. There are 11 national routes that are expansive. Spring is a great time to explore cities on two wheels.
Search for amber
Amber is a lump of stone that can be a unique keepsake from a Denmark vacation. Visitors can head to the shore to search along the banks for amber. It can be a delightful treasure hunt that travellers can enjoy.
Rent a boat
You can explore Copenhagen's harbour and canals by boat. You can rent a solar-powered picnic boat at the GoBoat pavilion next to Islands Brygge and navigate your way through the city's canals. In contrast to other boats that need a license, anyone can sail a GoBoat. They are easy to operate and they will guide you on what routes to take through canals and harbour.
You can enjoy a picnic lunch or dinner as you sail. The boats can accommodate eight people so you can bring the whole family or your group of friends.
In Copenhagen, it is customary to greet each other so you can feel free to wave and greet people as you pass other boats or strangers sitting on the dock.
Play golf
Many people refer to Denmark as the undiscovered golfer's paradise. Playing golf is a popular springtime activity. There are 140 courses that spread throughout Denmark. People are often able to tee-off in early spring.
Play a little footie
Football is the national sport of Denmark so you can enjoy passing around a ball with some friends. You can choose from the many public pitches around the city such as Fælledparken in Østerbro, Kløvermarken on northern Amager, or the fields by the DR Byen metro station. It is a great way to make friends and get some exercise under the sun.
Eat food
Spring is a great time to celebrate that winter has ended and move outside to enjoy life. Many Copenhageners do so with some food and drink in the great restaurants all over Denmark.  Here are some great places to go.
To have a unique experience, visitors can visit Kayak Bar. It is located by the bridge Knippelsbro and at the very waterline in the heart of Copenhagen. The historical surroundings gives the bar a rustic atmosphere and its floating beach and sauna make it even more special.
For those who crave street food, they can go to Copenhagen Street Food on Papirøen (Paper Island) in Copenhagen. It is the city's first and only genuine street food market.  It is like street food heaven. There is a wide variety of street food from all corners of the world in small food trucks. The best part about it is that you can enjoy them indoors in the raw halls or in the sun overlooking the city's waterfront. It is a great way to celebrate the end of winter.
Organic foodies and locavores can revel in the dishes served at Søren K. They make an effort to use a lot of Scandinavian, Danish, and local produce. They endorse the thought of organic food production and use fresh ingredients to make the best and most tasty dishes.
Drink coffee
Those who like to get a cup of coffee can visit Café Dyrehaven. It is located on Vesterbro. It is one of the popular sidewalk cafes and the seating area outside is a hotspot in the sunshine.
Join the Copenhagen Sakura festival
This festival is celebrated on the 25th -26th of April. The festivities include a traditional tea ceremony, Japanese drum show, and demonstrations of Aikido Martial Arts.
Copenhagen was given 200 of these breathtaking Japanese trees on H.C. Anderson's 200th birthday. The trees were planted along the waterfront of the citadel, Kastellet, in Langelinie Park. It is a marvel to behold.
Visit great places in Copenhagen
When spring brings new colors to Copenhagen, it is a great time to travel around to make the most of the spring season.
Your family can explore Carlsberg and enjoy their Easter holiday. They can find Easter eggs in the historical area, ride in horse carriages and enjoy different workshops.
If you want to have a feeling of being underwater, you can go to The Blue Planet – Denmark's Aquarium. It is Northern Europe's largest aquarium. You can see exotic animals as you go to the Ocean tank, Amazonas, and Coral Reef.
Curious minds, on the other hand, can enjoy The Science Centre in Christianshavn. It is Copenhagen's 3,000 m2 attraction. Children and adults will be able to see, touch, and experience science in all forms.
Many people say that the best way to get to know a place is to visit its museums. You can visit The Park Museums. Parkmuseerne is a museum district in Copenhagen created through the collaboration of the David Collection, the Film House, the Hirschsprung Collection, Rosenborg Castle, the Natural History Museum of Denmark and The National Gallery of Denmark.
There are so many popular activities to enjoy during spring in Denmark. It is all just a matter of what you are into.