Even if the most part of Danish population doesnt practice religion, the Denmark most Practiced Religions is Christianity and Islam. But Denmark has some very beautiful religious buildings, such as The Monastery of the Holy Ghost.
Religions in Denmark
Residents of Denmark belong to different faiths with Christianity as the most prominent. This is specifically in the form of the Evangelical Lutheran Church of Denmark. Islam comes in second due to immigration that started sometime during the 80s, you can read my article on Denmark Immigration in 2016. Danes are generally secular though which explains why church attendance is low.
According to a poll conducted in 2010, a large percentage of Danish citizens believe that some sort of spirit or life force is out there. The percentage though of Danes who believe that there is a God and the extreme opposite who don't are almost equal. Having or not having a religion in Denmark is considered a non-issue thus the fact that most Danes are technically agnostic presents no problem at all.
This has not prevented various Denmark religions from being practiced in the country. These include Lutheranism, Baptist Church, Roman Catholicism, Mormonism, Judaism, Buddhism, and Neopaganism. These are relatively small groups though. In as much as having no religion is a non-issue, what religion one belongs to is likewise not a main point of contention. There is absolute freedom to practice one's faith.
One interesting fact is that the Danish Monarch is required to be a member of the state church according to the Constitution of Denmark. The recognized state church is the the most popular among religions practiced in Denmark – the Evangelical Lutheran Church of Denmark. The state church is officially sanctioned by the government although this does not mean that the state is under the church.
Three Religious Treasures in Aalborg
Denmark boasts of not only historical landmarks but religious sanctuaries as well that date back to the ancient times. One city in this Nordic country where visitors can go on some guided tours is Aalborg.
The Monastery of the Holy Ghost is one religious hidden gem that travelers to Denmark should explore. This is considered among the oldest and well preserved structures in Aalborg built in 1431. It is situated in a remote area and used to house monks and nuns. Today, though, the place serves as home for the city's senior citizens.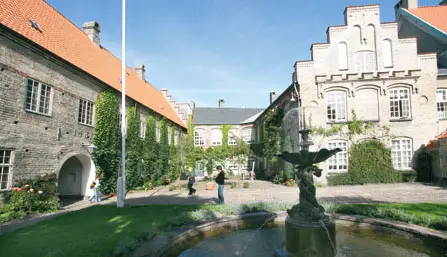 Among other things, the monastery features frescoes at the Chapter Hall dating back to AD 1510. It's also worth noting that the place used to be the site of a cathedral school for about 300 years and it's also here where Denmark's first resistance group called the Churchill Club was founded during the Second World War.
Another option is to take a guided walk of the District of Our Lady. This will take visitors to the Church of Our Lady which was put up in the eastern part of Aalborg during the early 12th century. The structure was originally an abbey church which was later transformed into a convent. Nuns used to live here during which they were believed to have studied Aalborg's oldest and loveliest art known as the west portal of the church. This portal is said to have been instrumental in introducing Christianity to the Northern Jutland.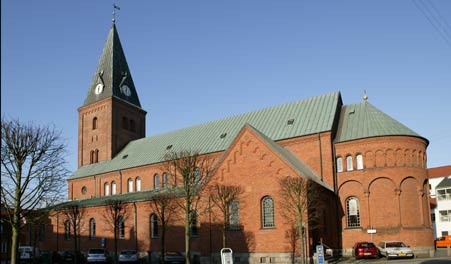 Still another district worth visiting is that of St. Botolph (Budolfi Kirke) named after the Church of St. Botolph. A tour of this district will inform participants of the history of Aalborg notably that of the Renaissance structure of Jens Bang's House of Stone which is just next to the City Hall. This place features a collection of pharmacist's tools, gallipots and medicines that date back to 300 years ago.