Travelers to Copenhagen will soon be able to explore the newly refurbished royal home of Prince Frederik and his wife, the Crown Princess Mary of Denmark. This is your chance to visit perhaps the most majestic residence of a royal family in the Denmark capital. Find out the grand atmosphere inside Frederik VIII's Palace after undergoing a five-year renovation work costing a whopping 13 million pounds. Frederik VIII's Palace is part of the Amalienborg complex.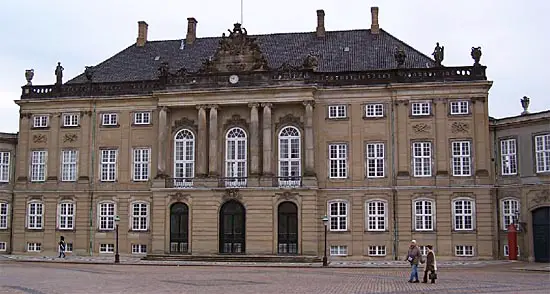 To let you in on this historical place, this 17th-century palace has been unoccupied since the death of Ingrid, the grandma of Prince Frederik in 2000. But with the recent total makeover, the palace has been successfully restored to its original grandeur. While renovation works were ongoing, the royal couple had been staying at the Chancellery House of the Fredensborg Palace in the northern part of Copenhagen.
So what's been modified in the palace? The electrical system has been fixed while the walls, ceilings and floors underwent a total makeover. Inside the palace, you will find gold trimmings, lining columns, doors and mirrors.
And how many rooms does this grand structure has? Originally, there were only 16 but four more were added during refurbishment making it 20 in all today. All the rooms boast of separate interior designs which have a modern scheme. Some eight young local artists were selected to decorate a single room.
For entertainment purposes, a roof terrace that measures 70 square meters has also been built. The construction of this terrace is in recognition of Mary's Australian roots. It is here where the couple will mostly be accommodating friends and guests for barbecues and other special occasions.
The Frederik VIII royal palace will be opened to the public by February 2010. Visitors can then marvel at the interior designs and overall ambience. Only the family's private quarters will be off limits to the people.