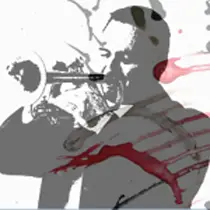 If jazz is your kind of music, then visiting Roskilde is a must. This week, Roskilde will hold its yearly three-day jazz festival.
Concerts in this cathedral town near the capital of Copenhagen will be held in many venues at the downtown area. Local residents and visitors are in for some great entertainment as 25 to 30 concerts are scheduled to take place featuring different styles of jazz music ranging from the traditional to the contemporary and from the blues to the swing type. More than 100 musicians are expected to join this event to provide top quality jazz music to people.
The Roskilde Jazz Festival takes place every third weekend of June and this year, it is scheduled on June 18 to 20. Music lovers can relax while enjoying live jazz tunes being performed at various places such as restaurants and downtown cafes. No need to buy tickets as most of the concerts around town is free.
For those new to Roskilde, there are other fun and enriching things to experience while in town. After attending some of your preferred concerts, you can always take a tour of the place. You can explore the town on your own or join guided tours of Roskilde's popular tourist attractions. There are religious structures worth visiting such as churches, cathedrals and monasteries as well as museums.
Roskilde is situated on the island of Zealand. This is an ancient city that dates back to the Viking Age.
Jazz music, on the other hand, has been an important musical development in Denmark. It started in 1923 with Valdemark Eiberg's band and their recordings in the year that followed. It was, however, in 1925 when Denmark was properly exposed to jazz music through Sam Wooding and his orchestra who performed in Copenhagen then.