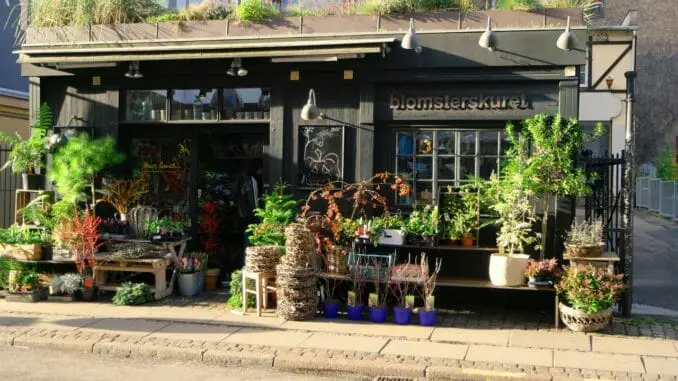 Companies that establish a business in Denmark get the chance to have the easy plug and play registrations and they can be ready to start operating in a few hours. Doing so is cost- and tax-efficient.
There are several key advantages that they can have from the experience of setting up a business in Denmark. To begin with, there is a quick, informal and cost-efficient registration procedure. The online registration procedure enables them to be ready to do business within a few hours. The good thing is that there are no resident requirements for the management and there are also no notarial deeds. Language requirements are flexible so some documents may be registered in English.
By extension dividends can be distributed on an interim basis. Danish company law is in conformity with current EU legislation. It is tax-efficient to start your business in Denmark compared to other Nordic countries.
Here are steps on how to set up a business in Denmark:
Get professional advice
It would be good for you to consult an accountant or a lawyer before you get your business off the ground. You can seek their advice as to which business model would be the right one for you. There are several business models such as sole proprietorship, limited partnership, general partnership, private limited company, public limited company and limited liability cooperative. You will also need to insure the business and its workers. So, talking to a good insurance broker is highly recommended. They can give you the best insurance options that your company needs.
Know the types of company which can be established in Denmark.
There are four types of companies that can be established in Denmark. These are the A/S, a limited liability company, ApS, a small to medium-sized limited liability company, a company where a branch can be set up to do business defined by the objectives of a head office, and one where a Representative Office is often set up as part of the process of establishing a business in Denmark.
The A/S, a limited liability company is the only company that can be listed on the Copenhagen Stock Exchange. This is for those who are interested in setting up medium to large companies. The minimum initial capital investment needed is DKK 500,000, at least 25 percent of which must be paid when the company is formed.
The ApS, a small to medium-sized limited liability company, minimum investment needed is DKK 80,000, at least 25 percent of which must be paid initially.
The company in which a branch can be set up to do business defined by the objectives of a head office has a liability that lies solely with the head office and there is no minimum investment required.
A company wherein the Representative Office is often set up as part of the process of establishing a business in Denmark is the only type of company that is not required to register with the Danish Commerce and Companies Agency. There is no initial capital requirement and all liability is held by the foreign organisation creating the office. All companies pay corporate income tax at a rate of 25 percent in Denmark.
Establish a company instead of a branch.
It is much easier to establish a company than a branch because most of the registration procedure is done online.  Apart from that, the registration takes a short time so the company can be up and running in just a matter of hours. On the other hand, to register a branch, you will have to spend more money and the procedure can take weeks. Another thing is that according to the law, a foreign branch of a Danish company is not subject to tax in Denmark.
Get enough financial resources.
You can raise funds in several ways for your business. To avoid any problems with misunderstandings or illegalities, it would be wise for you to consult an expert while you are undergoing negotiations with investors. When you have sufficient funds, you should keep track of your costs and spending by using a financial management system.
Register your business
The next step you should take is to register your business. You may do so by obtaining a business signature and registering your business with the Companies Agency and Danish Commercial using the Webreg system. This will capture all the updated information about the business.
You can just submit the Articles of Association and Memorandum of Association. This registration process is usually done online at virk.dk. This should be done eight days before any dutiable activities. Then when everything is in order, you will be given a receipt that indicates that you have registered. You will get your Central Business Registration number or CVR number. This number is your business identification number which will be used when you correspond with public authorities and the likes.
Hire people
You can legally hire employees from European Economic Area countries (EEA). They don't need to have any work permits. As for those who are not citizens of EEA, they need to have residence permits and work permits to be able to work in your company.
If the company is privately owned, only one director is needed to run the business. However, if it is publicly limited business, you will need at least three board members and one managing director. At least half of the board members should have the EEA citizenship.  The board of directors can act as official representatives. They are also in charge of managing and organizing the business.
Get insurance for your employees.
In case of accidents or illnesses, your employees must be insured. The terms of the insurance will depend on your company of course. The insurance company that you choose should complete a form and register the insurance policy with the Danish Business Authority (DBA). This should also include motor insurance if you have a vehicle in the new business.
Regardless of the type of business you would like to go into, it is useful to understand what is involved in starting a business in Denmark.  That way, you can be prepared to deal with any situation you may face and be able to have financial safeguards for the overall betterment of your business.