It's official – school is over in Denmark. And for the graduates, it means a time for celebration with family and friends. In Denmark country, students there celebrate graduation with a unique tradition. They wear white caps, called Studenterhue in Danish, that look like those worn by sailors.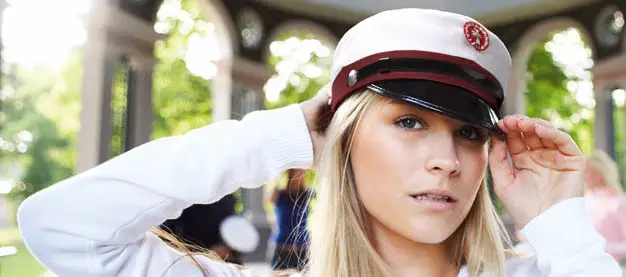 Danish high school students normally take to the streets wearing their white caps to mark the end of school. But it's not just the pure Danes taking part because foreign students in the country also join in this traditional celebration. Data from the IT Centre for Education and Research revealed that 2,700 of the total 33,500 high school graduates this year are immigrants. This figure is up five percent from that the country's 1997 data.
In the Denmark capital of Copenhagen, students have been spotted at the Kongens Nytorv Square riding on the back of a truck. After going around the streets, they gather in some place and drink their favorite food as well as alcoholic beverages.
But did you know that apart from just the merriment aspect, this start of summer vacation also symbolizes the students' rite of passage? After school celebrations are considered a ritual expressing the patriotism of young students often connected with religious rites. It is said that during high school exams, students undergo three phases which are the isolation phase, the transition phase and the last part where they learn to integrate into their community.
And the white cap serves as a traditional symbol for this specific period in the students' lives. The cap usually has a Dannebrog or the Danish flag cross which symbolizes the Order of the Dannebrog established in 1671 by Christian V. Another feature is a coloured band that identifies a student's field of study.
There are also other traditions linked with the white cap. One is the belief that students who try on the cap before their last exam are in bad luck. Sometimes, students also write personal messages in the cap's lining.