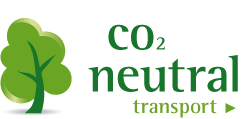 The green fever is on in Denmark. After the electric buses were introduced in the capital of Copenhagen, the next green vehicles that you will see on the streets of the city are the taxis.
Green vehicles are those that have reduced carbon emissions. It's been reported and confirmed many times that smoke coming from vehicles contains high levels of the toxic carbon monoxide which contribute to global warming. But with vehicles going electric today, CO2 emissions are reduced making the environment healthier for people.
In Copenhagen, the first taxi company to support the green movement is the Amager-Obro Taxi. The company will be using 235 hybrid cars which use only half of the usual fuel consumed by regular cars because of the fact that it can run on electricity. Toyota is supporting Amager-Obro in this project. Agreements are also in place with Deloitte and PricewaterhouseCoopers.
According to Thomas R.B. Petersen who is the director of Amager-Obro Taxi, the green taxis will benefit the customers and contrary to what some believe, riding this alternative taxi will not cost them more. The so-called CO2 quotas are shouldered by the vehicle operators who will also more likely to earn well from this eco-friendly scheme.
This taxi firm is known for the ability of its drivers in searching for the fastest routes around the city and nearby areas and for always being on time. It also provides sightseeing tours with the driver himself acting as guide. And take note, the company's chauffeurs are multi-lingual who know how to speak six foreign languages.
Another taxi company that has joined the green drive is Taxinord. But unlike what Amager-Obro Taxi is doing (buying CO2 quotas), Taxinord will be replacing their regular cars with smaller models to achieve its goal of cutting carbon emissions by 20 percent by the year 2014. Taxinord is also working together with Haldor Topsoe and Mercedes Benz in this project.