Maybe you've traveled so many times already and would like to have a change of atmosphere in the place you're staying. So much for the usual Denmark hotels situated in the city centers. If you're planning for a Denmark vacation, you can experience unique holiday accommodation in several unique places.
Stay On The Water – Boat Hotels
For travelers who love the view of water, the hotel boat in Copenhagen is highly recommended. This first floating hotel of the Denmark capital called CPH Living opened in 2008 and is located right in the middle of the harbor. Being surrounded by water is a surefire way to relax your mind and body. The city can also be viewed from this floating hotel.

The last lightship of Denmark called Fyrskib XXII is also an ideal way to enjoy the harbor surroundings. Built in 1911, this lightship provided light to the coasts of Denmark and moored for the last time in 2006. It has since accommodated visitors who love the sight and sound of seawater and its lapping waves. This is situated in the frigate harbor of Ebeltoft which is also the location of the frigate Fregatten Jylland.
Go To Prison – Den Gamle Arrest
When you're in Ribe, the oldest town of Denmark, you can experience the prison atmosphere at the Den Gamle Arrest. This place used to be a prison which was converted into a hotel. Staying in this place will give you a nice view of the inhabited stork's nest, which is the only one in Ribe and the old town centre. The courtyard garden is another great area to unwind while there.
Fit For Royalty – Castle Hotels
How about a taste of royalty? Sure, you can experience this at several castles, country houses and manors in Denmark land which are open for overnight visitors. This is a great opportunity to find out how it feels like to live in a castle with historic environment. The name to look for is Danske Slotte og Herregaarde. This Association of Danish Castles and Manor Houses has more than 50 privately and state owned estates in Denmark.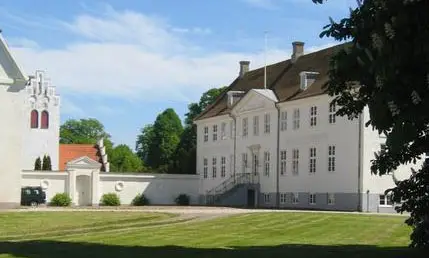 Staying in one of these out of the usual hotels will definitely give you an unforgettable Denmark holiday experience so make sure to spread the word.