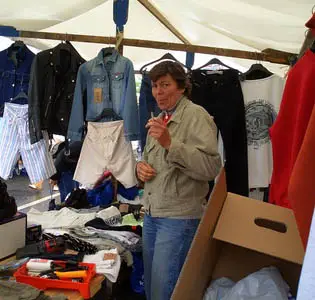 In times like this when economies around the world are in an uncertain state, it's fitting to tighten one's belt. Buying the expensive brands should be less prioritized. Yes, there may be some brand new stuff that are so tempting to buy but then again think twice about spending if the cost is way too high. Why not go then for the second hand?
Yes in Denmark, it's possible to buy valuable things at cheaper prices. And where can you go to find these? The answer is the flea markets in Copenhagen.
Every year, a Flea Market weekend takes place in Denmark's capital specifically at the Bella Center. This is considered Scandinavia's biggest flea market. Here, bargain hunters will find a variety of items including designer clothes, used books, furniture and ceramics among many others. You might even find one of a kind antiques here if you're patient enough.
Copenhagen's flea market is now celebrating its 35th year. The oldest is the one situated on Israel Plads near the Norreport S-Train Station.
But did you know that there are several flea markets you can go to in the Danish capital? There are lots more so make sure you check them out.
Flea market at Copenhagen Forum – This is in Frederiksberg. For those looking for high quality goods, this is the place to be.
Norrebro flea market – This is the longest at 333 meters but the narrowest in Denmark.
Flea market in Lunden – This is a traditional one situated north of Copenhagen at the Charlottenlund Trotting Track.
Flea market at the Frederiksberg City Hall – This is one of the busiest in the capital. For the fashionistas, this is the place to search for popular Danish and international fashion brands of clothes.
Gammel Strand antique market – Antique lovers should not miss this. All things old and valuable can be found here in a beautiful setting.