Denmark is home to royalty. In fact, the royal house in Denmark is the oldest in Europe. Queen Margrethe II is a direct descendant succeeding 50 kings and two queens. The Queen is also a survivor of the Viking period.
So if you're in this Scandinavian country, make sure to take a trip to some of the great castles.
3. Kronborg Castle
A top choice is the Kronborg Castle near Helsinger built in 1574. You can find this at the northern part of the Zealand island. Did you know that this castle actually inspired Shakespeare's Elsinore Castle in the classic Hamlet? In the Danish language, this castle is known as Kronborg Slot. It is one of the most important Renaissance castles in the entire northern Europe and is considered a United Nations World Heritage site.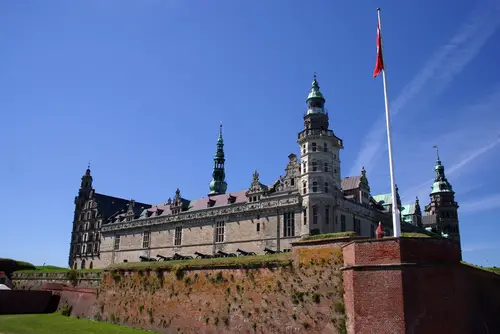 2. Amalienborg Castle
The Amalienborg Castle in the Denmark capital of Copenhagen is the residence of the royal family during winter time. It features a Rococo architectural design and includes four uniform palaces around a courtyard the shape of an octagon. These huge structures have been the homes of the royal families since 1784. Queen Margrethe II and her husband lived in one of the palaces while another palace accommodates her son Crown Prince Frederik and his family. A daily attraction in this place is the changing of the guard ceremony that takes place at noontime.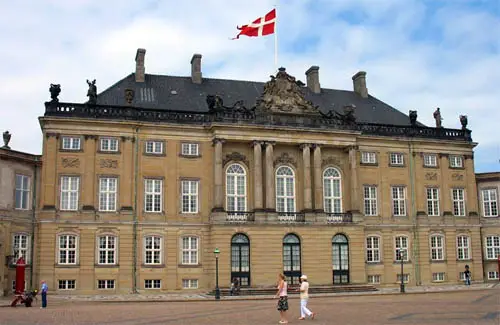 1. Frederiksborg Castle
Finally, there is the Frederiksborg Castle situated in Hillerod. This used to be the home of King Christian IV but has become The Museum of National History. The original castle built by Frederick II in 1560 but it was later replaced by Christian IV and the present building is considered the biggest Renaissance palace in the Scandinavian region. The palace is in a unique setting in the center of Palace Lake with a Baroque formal garden in the adjoining area. There is also a church called the Chapel of Orders. Today, this castle turned museum displays very important portraits and history paintings.