We gonna see the differents Upcoming Events in Copenhagen ! Denmark is known for its great quality of life and cultural heritage. As the Danish capital, Copenhagen epitomises these characteristics, and it puts on events that enrich and entertain people from all walks of life. You can find anything: knitting groups, sports, concerts, food and drink festivals, and events for photography, tattoos and technology – to name a few.
Below, you can find out some of the exciting events that are coming up and how you can look up what's happening when you visit.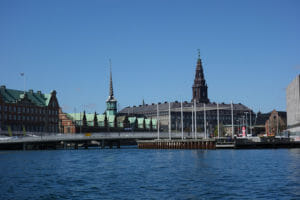 Spring Upcoming Events in Copenhagen
 and Denmark

Springtime means warmer weather and nature coming back to life in an explosion of colors. In Denmark, spring also means a plethora of outdoor activities and fun time in the sun. Here are some of its most popular festivities and celebrations for spring: Spring Dance: This annual open-air music and dance festival is spearheaded by the Danish Dance Theater, the largest modern dance company in the country.
The performances are held in the Carlsberg Gardens where families can come and have a picnic on the grass as they watch. Aalborg Opera Festival: Fans of the opera should mark their calendars for this annual music fest that takes place all over the city of Aalborg. Started in 2002, the ten-day even features about 50 performances with full scale productions of well-loved operas such as Verdi's Aida and Otello.
Opening of Amusement Parks: Springtime means the opening of a new season for some of Denmark's favorite family entertainment places such as Legoland, Tivoli Gardens (the second oldest theme park in the world) and Djurs Sommerland. Aside from the fun rides, the parks offer a whole programme of events and activities that will keep visitors coming all throughout the season. Carnival in Aalborg: Said to be the largest carnival in northern Europe, the week-long event has been attracting professional carnival groups from all over the world and brings in over 100,000 visitors for about 30 years.
It is made up of three main carnival events: The Grand Parade which kicks off the celebrations with carnival groups in their costumes, the Battle of Carnival Bands and the Children's Carnival.
Fly to Denmark with AirlineConsolidator !
Upcoming Events Copenhagen in September
2nd – 17th September
Copenhagen's 850th Birthday
To mark 850 years since the founding of the city, Copenhagen is having an enormous celebration, taking over the annual Golden Days Festival. Hundreds of events will start on September 2nd with a party in the vicinity of Christiansborg Palace – the old heart of the city. Everyone is welcome to enjoy the live music, children's treasure hunt, pool party, and free, midday pastries and beer.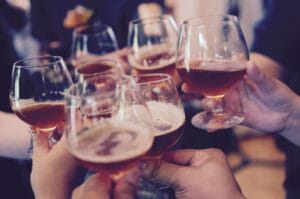 14th – 16th September
Beer and Whisky Festival 2017
This year sees the second annual beer and whisky festival, which offers the best of Danish and international brewing and distilling alongside delicious food designed to complement the beverages (which also include rum and gin). Expect new and exciting flavours in the cosy surroundings of Forum Copenhagen, easily accessed by the Metro station in front. It's open from 4pm – 10pm on the Thursday and Friday, and 1pm to 10pm on the Saturday. Tickets can be purchased online (over-18s only) at a lower price – 250 DKK for entrance to all 3 days, 5 taste-tickets, and an official beer mug (165 DKK with valid student ID). Taking cash is recommended, as not all vendors take credit cards.
24th September
Underwater Ballroom
Try something completely different in a unique synchronised swimming event in Copenhagen's harbour, held to celebrate the Sydhavnen area and its clean water. After instruction and practice, "dancers" will perform to a live string quartet as part of the 4-day City Link Festival's finale. All are welcome, including children supervised by a responsible adult; life guards will be in attendance. It's certain to be quite the performance, whether you're joining in or spectating.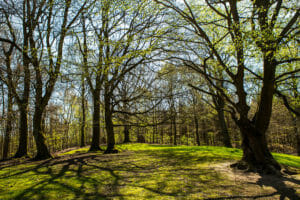 Upcoming Events Copenhagen in October
8th October
The Hermitage Run (Ermitageløbet) 2017
Named after the King's Hunting Lodge in The Deer Park (Dyrehaven), where it takes place (slightly outside of the city), The Hermitage Run has an illustrious history. It's said to be the world's first wellness fun run, held since 1969. The 13.3km-long route is run by around 20,000 people every year, cheered on by 60-70,000 spectators, which takes them past the herds of deer and through lush woodland.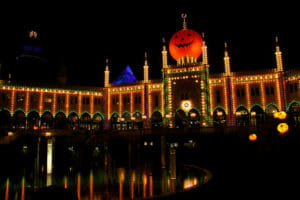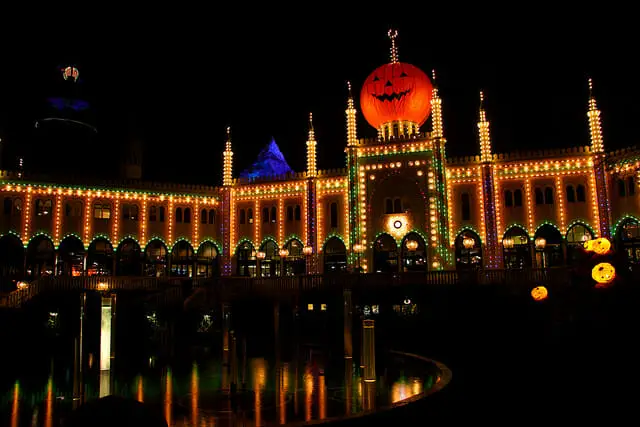 13th October – 5th November
Halloween in Tivoli Gardens
Although the ever-famous Tivoli Gardens closes at the end of the summer season, it reopens its gates every year for a very special Halloween celebration. Over 20,000 jack-o'-lanterns are used, along with many other magical surprises, to transform the Gardens into a spooky wonderland; it's one of the most popular autumn events in the whole country. Alongside the usual rides and eateries, there are special events such as the laser light show over Tivoli Lake, and the Monsters Night Out-parade – a troop of scary creatures followed by a Halloween horde in fancy dress.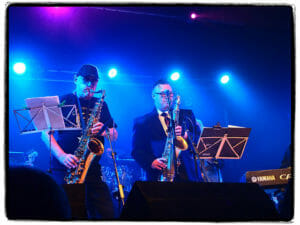 26th – 29th October
Copenhagen Blues Festival 2017
The 17th annual festival is a highly-anticipated event by blues-lovers, featuring not only over 70 concerts around the city, from both local and international acts, but also the presentation of the Danish Blues Artist of the Year award. As it's being held a month later than usual, details of the venues and concerts are yet to be released, but the programme is promised to be just as exciting as last year.
Upcoming Events Copenhagen search :
If you're not due to head to Copenhagen for a while, don't worry: there are several websites where you can find equally exciting events to attend. Many allow you to look up specific months or dates, or to search by type of event.
http://www.copenhagen.com/events
The city's official website offers day-by-day lists of events, which go up to a few months in advance (but with more detail the nearer the event is, as you might expect). It's great if you need to fill an extra day in your itinerary, or you're planning a last-minute trip.
http://www.visitcopenhagen.com/search/whatson
Similarly, if you want to find out what's on right now, the tourism website is a wise choice. It's particularly useful if you're into theatre, but it does list other events, such as food markets and the sand sculpture festival.
To find out about some smaller events, you could do worse than check here. Via the "What's On" sub-menu, everything is organised by month, but not very far in advance. You can't search by category, but they mention everything from fashion, music, sports, food, Pride, theatre, Lego, antiques and cinema.
Kultunaut is the most eclectic, and it also has the most specific search functions – particular areas of Copenhagen, type of activity (there are many – sports matches, exercise, culture, child-friendly), and various time periods. You'll just need to give it time to change from Danish to English when the search results come up.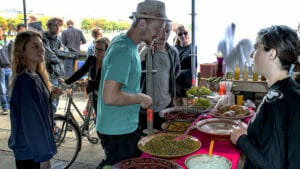 Hopefully, you've already seen something that you like, but if not, you now know where to look for even more upcoming events in Copenhagen.
Fall Upcoming Events in Copenhagen

There are several exciting events taking place in Denmark during the months of September and October. Visitors to the country, particularly those staying in the capital city of Copenhagen can add these entertaining activities to their itineraries: Copenhagen Blues Festival 2012.
Happening on September 26th to the 30th, 17 venues around Copenhagen will be the stages for local and international blues performances. This is the 12th year that the event is able to gather world class blues musicians together with homegrown talents who can be seen and heard in pubs, coffeeshops and even in shopping centers and churches. Big names include David Lindley, Dave Herrero, Eddie Campbell, James Harman and a lot more.
Erimitage Run 2012. Lace up those running shoes for the highly-anticipated Eremitage Run on October 9th. A 13.3 km-race around the Eremitage Plains (also known as "The Deer Park), the race attracts over 20,000 runners all over the world and an audience of about 60-70,000 spectators. What makes the race unique is the scenic route that the runners take through the park which is home to over 2000 deer and other wildlife. The Night of Culture in Copenhagen.
Another major annual event taking place in the city, this unique event aims to show a different face of Copenhagen at night. This year, the Culture Night happens on October 12th and over 200 museums, churches, galleries, theatres and other cultural venues will be participating in this one-night-only festival. Those who want to take part will need to get a Culture Kit (about DKK 90) to gain access to all the activities on that night.
I hope you enjoy your stay in Denmark and enjoy the differents Upcoming Events in Copenhagen !