Fairy tales are what children love to read and what famous Danish author Hans Christian Andersen loved to write. Andersen, who was a native of Odense, Denmark made a name for himself through his children's stories. Since their publication, these stories have gotten the attention of kids all over the world. Even until now, they continue to be read in all corners of the globe.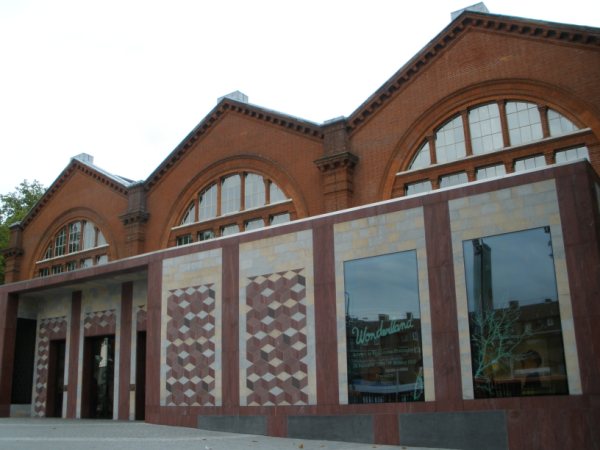 In the UK, there's this unique exhibition called Wonderland. It is organized by the East London Printmakers, an independent group of 200 artist-printmakers who are based in Hackney. The exhibition showcases more than 80 artworks that include famous European stories and folklore from other countries carrying various themes such as fantasy, cautionary tales, good versus evil, love and friendship, myths and folklore and the heroic quest. Some 50 artists are featured here including Danish author Hans Christian Andersen and the Brothers Grimm who are behind the popular Hansel and Gretel story.
Andersen's The Ugly Duckling falls under the Love and Friendship category of the exhibition. Katja Rosenberg created the print for this Danish fairy tale entitled The Reflection. This particular print in black and white carries the caption "But what did he see there in the clear water? He saw his own image, no longer a plumpish black creature, ugly and rugged, but a swan himself."
The sad story about the Little Match Seller is also depicted with a paper sculpture created by artist Amanda-Esther Idowu Lucio.

This informative Wonderland exhibition has been going on at the Museum of Childhood since September and will run until January 10, 2010. Admission is free to everyone visiting the museum.
In line with this event, a question and answer contest was also held which gave away a lovely Butterflies signed print by artist-printmaker Kim Kirby to the top winner and four Wonderland exhibition catalogues to the runners-up. One of the five questions included was from what country did the fairy tale The Ugly Duckling originated. Of course our readers know!