Denmark is a fantastic place to visit as a family, as there's plenty to keep children entertained. One of the most exciting is the Experimentarium, a science museum designed for exploring. Its exhibits are all hands-on, interactive experiences – they're fun as well as educational.
The non-profit foundation has been a popular Copenhagen institution from its opening in 1991, since when it has only improved with age. After undergoing an extensive three-year refurbishment, it has re-opened earlier this year on its former site, boasting a restaurant, a shop, and more exhibitions than ever.
The stylish, Hellerup-based building was designed to reflect the nature of the Experimentarium. The façade grows up out of the original brickwork of the brewery that once stood there, becoming a symbol of modernity and progress. The aluminium is perforated with patterns that show fluid dynamics in action.
Inside is an impressive copper-clad staircase modelled after the double helix in DNA. It's unique, and nothing compared to the marvels that await you up its sleek steps. Over the two floors, and including the rooftop, there are a total of 16 exhibitions, with somewhere around 300 exhibits and demonstrations. You'll need to clear most of a day for all of this amazing science and technology.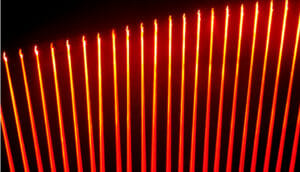 The exhibitions have cool names, and even cooler activities. There's the Labyrinth of Light, where the spectrum of activities involves playing tunes on a laser harp, investigating the colourless room as a "light detective", and creating works of art from light; and in the Bubblearium there are tools for creating soap bubbles in all colours, shapes and sizes – you can even make one around your children! – and witness a tornado in a bubble.
If 3D and 4D movies are already old news to you, visit The Interactive Film Theatre; it allows you to influence what you're watching using motion sensors to record your movements – help the protagonists to save the day by jumping and waving your arms around! And if those don't grab your attention, there's also The Tunnel of Senses, The Idea Company, The Puzzler, Circus Physicus, and more.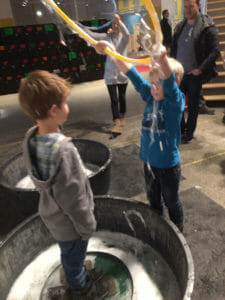 There's bound to be something to appeal to the interests of every child, from a truck simulator to a massive marble run to the Interactive Roof where technology, maths, and music combine to promote intelligent play and exercise. Children of all ages can appreciate different parts of the science centre – and parents and guardians are fully encouraged to join in, too! In may be primarily be aimed at a younger audience, but that doesn't stop your inner child from having a bit fun as well. All of the exhibits have full English translations, so no-one will have any trouble understanding anything.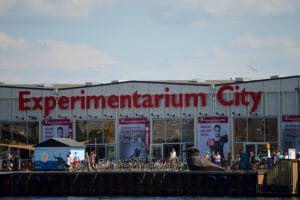 Over its many years of service, the Experimentarium has received millions of visitors from the local area and abroad, to highly positive reviews. The only drawback for many has been the price, but if you know a trick or two it's very affordable.
The first tip is to take lunch with you, if you can. Sandwiches are always more economical than eating out, and it saves you more time to experiment! The second tip is to get a Copenhagen Card, which with one payment provides transport around the city and free entry to various museums and tourist attractions. The one-day pass means you can travel to the Experimentarium and get in for no extra cost, plus one adult card also covers two children between 0 and 9 years. So, for one day of transport and museum for one adult and two children it costs 389 DKK (or around $62/€52/£47), which is rather reasonable!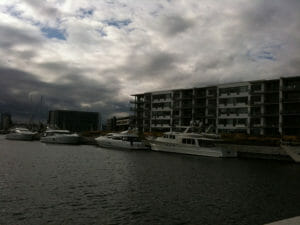 Alternatively, you can cycle to it along the waterfront, and buy your tickets ahead of time, online, to help you skip the queue. There are plenty of spaces to park your bike. Advance tickets are 10 DKK cheaper, and entry is always free for children 2 years and under. The Experimentarium is open on most weekdays from 09:30 to 18:00, and from 10:00 at the weekend.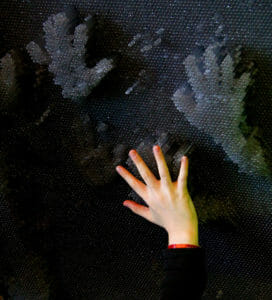 Whether you find yourself in need of amusing the children on a rainy day, or if they already have a love of science, the Experimentarium is a perfect way to spend several hours. It's interactive, inspirational, and an easy journey from the city centre.