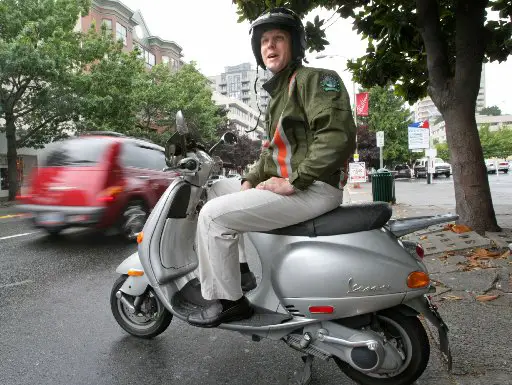 People in Denmark, whether local residents or tourists, just love to drink alcoholic beverages. At bars and restaurants, these are always a come on to customers. These drinks are best consumed at night after a hard day's work in the company of friends and colleagues.
But the downside is that some people especially men who drink too much are no longer capable of driving their own cars in going home.
This should not be a problem now as a scooter service in Copenhagen will be in place soon to help tipsy drinkers go home. The Danish Road Safety and Transport Agency and the legal counsel of the government have given its go signal for the operation of City Riders after two long years of waiting.
This company offers Denmark people a unique and helpful service notably in the Copenhagen area. City Riders will partner initially with 10 bars and restaurants. With just one call, the company sends a driver right away to the establishment on board a fold-out motor scooter. The driver then gets behind the wheel of the customer's car and with their scooter in tow drive the car to the home of the tipsy customer.
After bringing the customer to his residence, the driver rides again on his scooter to the next client awaiting his service.
Certain conditions have to be met by City Riders before it was approved for operation. First, it has to secure a driver's license for its staff similar to that of a taxi driver and must be responsible for all insurance requirements for any damages that can be caused by the driver to the customer's vehicle.
City Riders will start operating in October in the Greater Copenhagen area. Each trip will cost 100 kroner and an additional 25 kroner will be charged for every kilometer traveled thereafter.