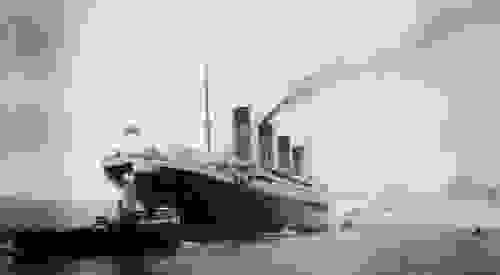 As we all know, "the Titanic was a passenger liner that struck an iceberg on her maiden voyage from Southampton, England, to New York City." It sank on the 15th of April 1912, causing 1,517 deaths. It is considered as one of the deadliest maritime disasters in history. The grand ship was the most luxurious of its time, which is why many wealthy people were aboard it when it sank. This included Molly Brown and the richest man in the world, John Jacob Astor IV.
Even after its demise, many people were still fascinated by its beauty, which is why many books, movies and exhibits were created as a tribute to it. Titanic –The Exhibition is a Spanish exhibit which has been shown in many venues in Spain, Berlin and Stockholm. This year it has decided to put up show in Denmark.
The Titanic exhibition can be found at the H.C. Andersen Castle at Tivoli Gardens. It has been open since the 10th of April, the 99th anniversary of its departure from Southampton and will remain open until the 30th of December, 2011. The exhibit features the unfortunate disaster, focusing on the people aboard it, life on board the legendary liner, letters from the victims and original artifacts.
This unique experience aims to activate the senses. It begins at the entrance where visitors are handed mp3 players, which guides them through the exhibition. These audio presentations come in different languages: English, Danish, Swedish, German, Spanish and French. "At several points audio-video presentations enhance the sense of presence during the final hours before the ship plunged to the bottom" of the sea.
In the exhibit, you can touch a seven foot iceberg. Many photos of the ship and the people on board are projected onto the walls, so that the setting feels more real. Pictures of the dining hall, the grand staircase and the deck transport you back in time. Reproductions of the third-class cabin with four berths and first-class suites are also showcased. The Titanic had several suites very expensive suites, complete with silk tapestry and a fireplace. It was so luxurious that only the richest in the world could afford it at that time.
Titanic –The Exhibition is definitely worth the 95dkk fee. It is a feast for all the senses which you shouldn't miss. This interactive exhibit is open from 10 A.M. to 8 P.M. Check out the film at http://www.youtube.com/user/Titanictheexhibition or visit www.tivoli.dk for more information.
Image from paukrus