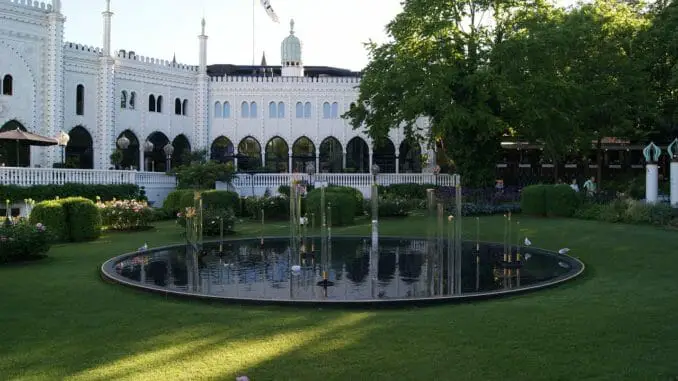 Everybody knows about Disneyland, but they should also know about the treasure they have in Copenhagen. Tivoli Gardens is an internationally renowned amusement park that is located in the heart of Copenhagen. It is usually open during the summer time. However, in 1994, it began opening in mid-November until the end of December.
Tivoli is near Copenhagen's Central Train Station and Stroget, which is the longest pedestrian street in Europe.
Tivoli Gardens is the most visited attraction in Denmark. It is the second oldest amusement park in the world. The best part about the place is that it is not just for kids. Even adults can have a great time since there are over 30 restaurants, 25 rides, 400,000 flowers and many different arts and crafts. There are also over 150 concerts a year from international ballet troops and symphony orchestras to rock bands.
Tivoli also became the first park in the world to operate entirely on renewable energy. It has its own windmill.
Tivoli's Christmas theme is a marvel to behold so tourist who are in Copenhagen at that time should find time to see the park especially in the evening. They can have a pleasant dining experience and take a stroll. It is also a great place to have a drink or two with friends or your special someone.
The park was bombed on June 25th 1944 so not much of the original park remains with the exception of the wooden rollercoaster which was built in 1914. No one knows who did it. Until now, it remains a mystery.